Counter Surveillance
Counter surveillance devices check for bugs or hidden cameras in any home or workplace setting. From handheld hidden camera finders to high-end spectrum analyzers, counter surveillance can uncover any spying threat.
KJB Security
Item# DD1000
A detection kit with everything you need to Protect from RF bugs and hidden cameras.
Log In For Dealer Pricing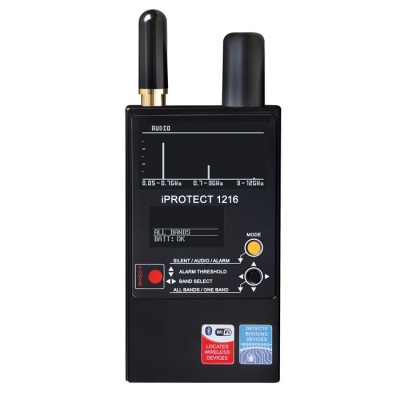 iProtect
Item# DD1216
The iProtect 1216 is a professional RF detector created for discovering all types of RF eavesdropping devices, including analog and digital, as well as those that transmit information over mobile networks and using wireless standards.
Log In For Dealer Pricing
Newsletter
Subscribe to our weekly newsletter.