https://www.kjbsecurity.com/shop/gps-trackers/hardwired-gps-trackers/itrail-convoy-4g
Share this product beyond Facebook and Twitter!
Copied!
This product was viewed 26 times within last hour
Our trusted iTrail Convoy is now equipped with a 4G network. This hardwired, rugged, professional grade vehicle tracker also has a 12 hour back up battery so you never have to worry about a loss of power interrupting your peace of mind. 4G GPS + our easy to use iTrail Live GPS tracking platform.
Item #: GPS902-4G
UPC: 738549887324
Category: Hardwired
Brand: iTrail
Not an authorized dealer? Click here and apply today!



iTrail iTrail Convoy 4G (GPS902-4G)

Our trusted iTrail Convoy is now equipped with a 4G network. This hardwired, rugged, professional grade vehicle tracker also has a 12 hour back up battery so you never have to worry about a loss of power interrupting your peace of mind. 4G GPS + our easy to use iTrail Live GPS tracking platform.
Description
Do you want to permanently have a GPS tracking device in your vehicle? The itrail Convoy is hardwired to your vehicles battery to power the GPS unit. The best cellular networks are used to stream your tracking data to the iTrail LIVE app and web tracking platform. Utilize geofences, alerts and reporting for device management. All plans and device work all over North America in US, Canada and Mexico. iTrail Plans are available and billed Month to Month or Yearly, cancel at any time without a fee.
Hardwired GPS Tracking is perfect for large or small Fleets!
Powered by KJB iTrail Live exclusive GPS tracking platform
Subscription plans below. Cancel anytime with no penalties. All plans feature:
Unlimited Data

Receive Alerts

Generate Reports
Business $29.95/month 1 minute Updates
Business Plus $34.95/month 30 second Updates
Business Pro $39.95/month 10 Second Updates, Precision Tracking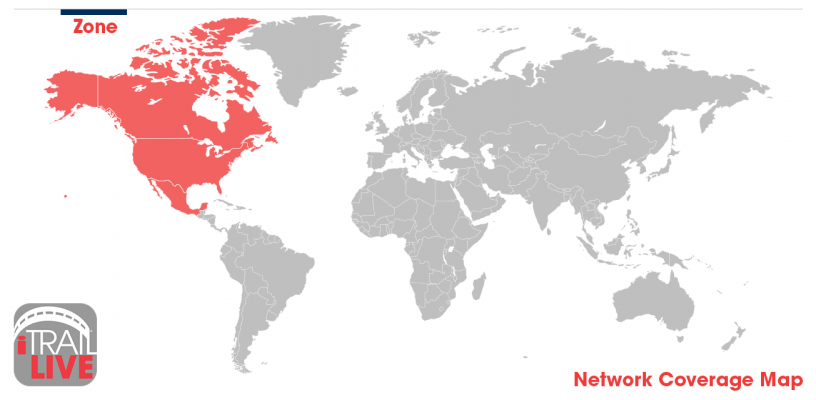 For more detail go to www.myitrail.com
Get the iTrail Live app for iPhone or Android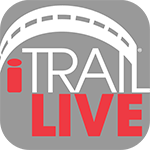 Please Note: Once your tracker has been installed, it may take up to 24 hours for it to connect to Cellular Network and begin reporting. Also note that this unit does not track outside the US. If service is inactive for 60 days or more, the device may need to be returned for reactivation.
KJB Security or iTrail does not support the illicit use of GPS tracking devices. This product is offered for the express purpose of securing personal or company property, and ensuring the safety of individuals with their consent.
GSM: 850/900/1800/1900 MHz
Hardwired Tracking
Backup Battery
Location Updates at 10, 30 or 60 Seconds
Powered Via Vehicle Battery
Auto Sleep Mode
Web-based Software
Historical Playback
Text Reports
PC/MAC Compatible
Text Message(SMS) Alerts
Geo-Fences
Arrival Alerts
Departure Alerts
Low Battery Alerts
Ignition Detection
Crash Detection
Driving Behavior Monitoring
Tow Alarm
Navigation Feature
LiveShare Feature
Jamming Detection
LED Indicators: GSM, GPS, PWR
Scheduled Timing Report
USB 2.0 Port: Configuration- upgrading and debugging
Easy Installation
OTA Control
Specifications
Operating Band: GSM 850/900/1800/1900 MHz
GPS Antenna: Internal Only
Cellular Antenna: Internal Only
Latched Digital Output: 1 digital ouput with internal latch circuit, open drain, 150 mA max drive current
Digital Output: 1 Digital output, open drain, 150 mA max drive current
Digital Inputs: 1 positive trigger input for ignition detection, 1 negative trigger input for normal use
GNSS Type: u-blox All-in-One GPS Receiver
Position Accuracy (CEP): Autonomous: <8.2ft
Certificate: CE/FCC/E-mark
Storage: -40° to 185°F (-40°C to 85°C)
Operating Temperature: -22°-158°F or -30°-70°C
Operating Voltage: 8V to 32V DC | Li-Polymer 250 mAh
Dimensions: 2.48 x 1.96 x .85 in.
Weight: 4.79 oz. or .29 lbs
Dimensions: 3.75" L x 3.625" W x 2" H
Weight: 0lb 4oz
Included
iTrail GPS Tracker
iTrail Wire Connection
iTrail IEM & Serial Number
iTrail Subscription Plan (Separate but Required)
iTrail Live App (Download free from the iOS App Store or Google Play Store)
iTrail Live Web Tracking Platform (http://track.myitrail.com)
Shipping & Returns
KJB Security Products considers any item returned to our warehouse a "Return." This includes unclaimed packages that were shipped to buyer and returned for any reason, i.e. signatories not available, not claimed, etc. KJB Security is not responsible for any error in our customer's instructions. You must request a RMA number before returning any item.
All returns must have an RMA (Return Merchandise Authorization) Number
Products returned without an RMA may get lost in the process, thereby inhibiting us from crediting, repairing or replacing your return. Please follow these simple instructions so we can process your return quickly and effectively. KJB Security Products will not accept debits for merchandise, all merchandise must be returned and evaluated.
To request an RMA# please call or email our Customer Service Department. This will determine if you need to return the product, all returns are usually sent directly to our warehouse. Please ensure that the item is in its original condition (including: packaging, manuals, warranties, accessories, security seals, and shrink wrap). We must receive your item back within 20 days of when we issue the RMA. Please allow us 5 - 10 business days from the time we receive the item to process your return.
Note: merchandise returned with missing items are not eligible for a refund. For your protection, we recommend that all returns be sent back via traceable carrier. The customer must pay all costs related to return shipping. After receiving and inspecting the returned merchandise, we will determine the course of action; credit, repair or replacement. A 15% restocking fee may be applicable on any unused items
Non-Defective Returns
Require PRIOR approval and a valid RMA Number. AFTER you are given a RMA number, you may return most non-defective, un-used items for a refund of the product cost less a restocking fee of 15%. Shipping cost is non-refundable. Full credit can be issue for items returned in 30 days after purchase. IF after 30 days,it is subject to KJB discretion to issue credit. Full credit can only be issued on items that are new and unused.
When requesting credit on items that are not defective we will issue an in house credit to your account to use towards your next purchase
Defective Returns: KJB stands behind all products sold. Items assembled by KJB Security products carry a Limited Warranty of One (1) Year. Merchandise distributed by KJB carry a Ninety Day (90) Limited Warranty. All warranty coverage starts from date of purchase by the ultimate customer. Proof of Purchase may be requested by KJB. See our Terms and Conditions of Sale for more information on KJB's Limited Warranty. KJB will determine if the item is in fact defective upon receipt and inspection, at no time can any item be replaced before the item in question is returned and inspected. If the item shows signs of misuse, abuse or failure to follow instructions it will not be accepted for warranty consideration. Items returned, that are being claimed as defective or damaged, WILL BE SUBJECT to a 15% restocking fee if they are found to be in working order. Please insure your customers read the manual.
We can not accept the return of certain items for credit, including
Open or used products
Special order products
Fees for service performed or shipping
Single use products such as pepper spray
Custom built products such as Hidden cameras
Activated GPS Tracking devices
Counter-surveillance detectors
All Sales on the above listed items are final.
Health & Safety Products
To be eligible for a return, your item must be unused in its original unopened packaging and returned within 14 Days from date of sale. If 14 days have gone by since your purchase, unfortunately, we cannot offer you a refund or exchange. Due to health and safety precautions, used items CANNOT be returned for exchange or refund.
Exchanges
We only replace items if they are defective or damaged during shipping. If you need to return to exchange for the same item contact Customer Support. All Health & Safety product returns are subject to final inspection upon receipt.
Newsletter
Subscribe to our weekly newsletter.