Delta X Portable Real-time Spectrum Analyzer 12Ghz
https://www.kjbsecurity.com/shop/counter-surveillance/spectrum-analyzers/delta-x-portable-real-time-spectrum-analyzer-2
Share this product beyond Facebook and Twitter!
Copied!
This product was viewed 8 times within last hour
Portable spectrum analyzer give you the freedom to move around. iProtect Delta X Real-time Countersurveillance sweeping system and spectrum analyzer. No training needed, easily identify threats with our built in frequency library. Get 24/7 monitoring with Delta X
Not an authorized dealer? Click here and apply today!



iProtect Delta X Portable Real-time Spectrum Analyzer 12Ghz (DELTA X G2/12)

Portable spectrum analyzer give you the freedom to move around. iProtect Delta X Real-time Countersurveillance sweeping system and spectrum analyzer. No training needed, easily identify threats with our built in frequency library. Get 24/7 monitoring with Delta X
Description
The Delta X system will make your bug sweeps quick and easy, while providing extremely reliable results. The system's hardware incorporates a powerful spectrum analyzer which provides a super-fast speed of measurements with extreme sensitivity, while the built in RF "switcher" extends the system's functionality. Comes with a 2 hour introduction to Delta X video class for Free! 24/7 Monitoring
Unlike conventional spectrum analyzers which require the individual inspection of each radio band depending on its assignment, the Delta X does everything automatically. The signals are recognized in the spectrum and depending on the type are saved in the "common" or "mobile & wireless" sections of the constantly updated list. Each signal is assigned an individual danger level, helping the operator to distinguish between safe external sources and suspicious local transmitters.
The great advantage of the Delta X is its high sensitivity and immunity to interference. While near-field receivers and detectors lose their sensitivity either significantly, or fully, near strong transmitters such as cellular towers, communication antennas, broadcasting stations, Wi-Fi access points, and wireless phones etc. the Delta X retains its ability to detect RF bugs at a significant distance.
Design Advantages
Easily carry the Delta x G2 12 from room to room with the new Portable design

Price point Delta X is an affordable Spectrum Analyzer

Mount existing Laptop or tablet with use of provided magnetic holders

Compatible with touch screens

24/7 monitoring with High capacity of a laptop or tables hard drive enables full data logging

Side handles for ease of carrying

All antennas fixed to the main unit

Unique to all Delta X built-in frequency library takes the "guessing out of sweeping"

Operaters level of knowledge is no problem with the Delta X anyone can easily deployed using the "Update Mask" procedure. Everything is done automatically. After detections starts the operarator is warned by audio alarm when a dangerous signal is detected.
Features
Quickly and reliably detects all kinds of RF listening devices, including analog, digital, constantly transmitting and intermittent signals , sending audio or video, with or without encryption

Finds hidden surveillance devices employing the digital standards GSM, 3G, 4G/LTE, 5G (<6GHz), Bluetooth, Wi-Fi, DECT, etc.

Detects illegal information transmission in AC, telephone, Ethernet, alarm and other wires as well as in the infrared range with the help of the supplied Multifunction Probe

Modes: instant detection mode, guarding/Monitor mode, locating mode and car tracker detection

Has a 20-50 times higher sensitivity and detection distance compared to conventional RF detectors and near-field receivers

No need to be onsite Monitor theRF environment 24 hours a day with data logging

"Known Signals" the operator can easily distinguish between safe and dangerous signals

Mobile and wireless bands can be adjusted to the bands employed in the country of use with supplied data files.
Note: Laptop or tablet is not supplied in this set
Requirements for Laptop or tablets.
Intel Core i3/AMD Ryzen 3 or higher ( Intel Core i5/AMD Ryzen 5 Recommended)
1x USB 3.0/3.1/3.2 or ( USB Type C), 1 USB 2.0 or ( USB Type C)
Ram 8Gb or more, SSD 128Gb or more
Windows operating system only 7,8,10 or Newer
Screen size 12-14 inches
Contact us about our intro to Delta X Webinars
Download full Engineering spec sheet and Manual for more information.
Specifications
Frequency Range: 9 kHZ-12 Ghz
Fields of "Bands" table: Begin, End, Name, Type, Threshold, Priority, Tracker Detection
Fields of "Known Signals" table Frequency, BW, Name, Modulation
Fields of "Signals" table: Frequency, Bandwidth, Name, dbm Peak level, Danger Level, Peak Danger Level
Updated spectrum span: RF Sweep, Guard 24/7:broadband, Signal Analyzer: displayed, selected, real-time, Car Tracker detector: mobile bands
Detector's modes: Wide-Range, Signal, Selection
Spectrogram's displayed data: Persistence, Live Max, Threshold
Spectrum graphs: Spectrogram, Waterfall
Displayed dynamic range -90…-10 dBm
Spectrum resolution: 9,8 kHz
Occupied disk space per 24 hours <12 GB
Displayed spectrum spans 0.5, 1, 2, 5, 10, 25, 50, 100, 200, 500, 1000, 2000, 3000, 6000, 12000 MHz
Probe inputs: PROBE
Antenna inputs: INPUT, AUX
Reaction time: 2-3 sec
Update rate 3-4 GHz/sec
Fields of "Known Signals" Table: Frequency, BW, Name, Modulation
Signal Detection
3G
4G
GPS
CDMA
GSM
Bluetooth
Wi-Fi
LTE
Digital Signals
Downloads
Included
Main unit with built-in spectrum analyzer and RF switcher
Durable Carrying case
USB Drive with Delta X software
ODA-4 omnidirectional wideband antenna
MWA-6 antenna
1-Tripod convertible to handle
Multifunction Probe with Cables
Coaxial low attenuation cable 5 m
In-line modular adapter
Set of accessories (USB Type C to USB Type A adapter 2-, 2 angle USB adapter- magnetic stickers for laptop or tablets-4
Shipping & Returns
KJB Security Products considers any item returned to our warehouse a "Return." This includes unclaimed packages that were shipped to buyer and returned for any reason, i.e. signatories not available, not claimed, etc. KJB Security is not responsible for any error in our customer's instructions. You must request a RMA number before returning any item.
All returns must have an RMA (Return Merchandise Authorization) Number
Products returned without an RMA may get lost in the process, thereby inhibiting us from crediting, repairing or replacing your return. Please follow these simple instructions so we can process your return quickly and effectively. KJB Security Products will not accept debits for merchandise, all merchandise must be returned and evaluated.
To request an RMA# please call or email our Customer Service Department. This will determine if you need to return the product, all returns are usually sent directly to our warehouse. Please ensure that the item is in its original condition (including: packaging, manuals, warranties, accessories, security seals, and shrink wrap). We must receive your item back within 20 days of when we issue the RMA. Please allow us 5 - 10 business days from the time we receive the item to process your return.
Note: merchandise returned with missing items are not eligible for a refund. For your protection, we recommend that all returns be sent back via traceable carrier. The customer must pay all costs related to return shipping. After receiving and inspecting the returned merchandise, we will determine the course of action; credit, repair or replacement. A 15% restocking fee may be applicable on any unused items
Non-Defective Returns
Require PRIOR approval and a valid RMA Number. AFTER you are given a RMA number, you may return most non-defective, un-used items for a refund of the product cost less a restocking fee of 15%. Shipping cost is non-refundable. Full credit can be issue for items returned in 30 days after purchase. IF after 30 days,it is subject to KJB discretion to issue credit. Full credit can only be issued on items that are new and unused.
When requesting credit on items that are not defective we will issue an in house credit to your account to use towards your next purchase
Defective Returns: KJB stands behind all products sold. Items assembled by KJB Security products carry a Limited Warranty of One (1) Year. Merchandise distributed by KJB carry a Ninety Day (90) Limited Warranty. All warranty coverage starts from date of purchase by the ultimate customer. Proof of Purchase may be requested by KJB. See our Terms and Conditions of Sale for more information on KJB's Limited Warranty. KJB will determine if the item is in fact defective upon receipt and inspection, at no time can any item be replaced before the item in question is returned and inspected. If the item shows signs of misuse, abuse or failure to follow instructions it will not be accepted for warranty consideration. Items returned, that are being claimed as defective or damaged, WILL BE SUBJECT to a 15% restocking fee if they are found to be in working order. Please insure your customers read the manual.
We can not accept the return of certain items for credit, including
Open or used products
Special order products
Fees for service performed or shipping
Single use products such as pepper spray
Custom built products such as Hidden cameras
Activated GPS Tracking devices
Counter-surveillance detectors
All Sales on the above listed items are final.
Health & Safety Products
To be eligible for a return, your item must be unused in its original unopened packaging and returned within 14 Days from date of sale. If 14 days have gone by since your purchase, unfortunately, we cannot offer you a refund or exchange. Due to health and safety precautions, used items CANNOT be returned for exchange or refund.
Exchanges
We only replace items if they are defective or damaged during shipping. If you need to return to exchange for the same item contact Customer Support. All Health & Safety product returns are subject to final inspection upon receipt.
You May Also Like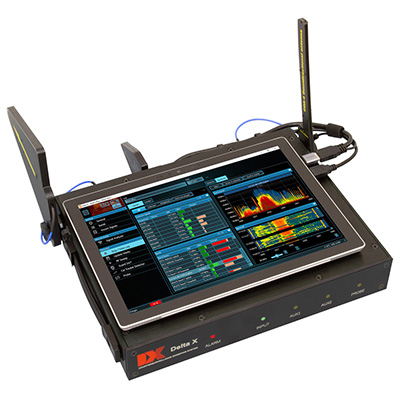 Log In For Dealer Pricing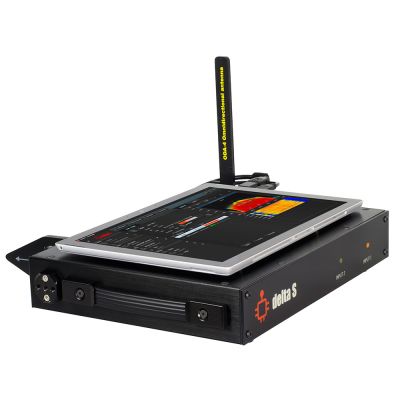 Log In For Dealer Pricing
Newsletter
Subscribe to our weekly newsletter.